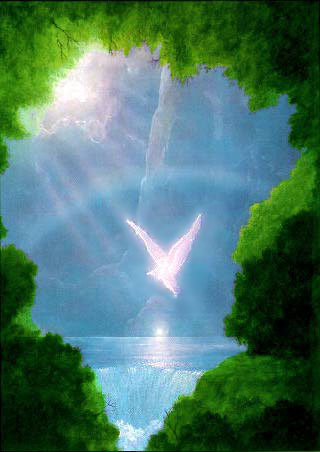 ---
~~ In loving memory of Kelly Freeman ~~

                  ~~~~ In Memory of Kelly Freeman ~~~

                         written by Amy Bierman

  When I think about Kelly Freeman, my mind travels back to the good 
'ole days of Springdale Elementary School.  Tammy Williams, Kelly 
Freeman and I were all best buds.  We would stay over at each other's 
houses, watch movies, play games, chase boys, and eat candy and ice 
cream, the normal things kids did those days. 

    When I heard of Kelly's cancer last year, I thought it was a very
unfunny joke. It couldn't be true.  Not one of my friends I went to 
school with since I was in the first grade.  There was no way it was 
true. At that time, I was in the same amount of shock I went through 
this morning. But then I realized it was no joke.  Then, the news just 
got worse from there on.  Truthfully, I tried to prepare myself for 
this, but you don't know the amount of sorrow that overcomes your 
happiness when a close person to you passes on.  Kelly was the most 
caring person I knew.  And on top of that, the strongest person I 
knew. That girl could pull through anything, be it a basketball injury 
or a  hard early childhood.  Up until today, I was positive she would 
fight this battle.  I was counting on seeing my girl at homecoming, as 
well as at the Shoemaker Center on  June 2, 2000.  There was no doubt 
in my mind that she wouldn't be there.  

    When I walked into school today and saw a bunch of my classmates 
in tears, I knew something was going on that I wasn't aware of.  I 
walked up to my best friend from first grade on and asked what was all 
the drama about.  That's when I found out.  At first, I felt nothing 
but total shock.  I hadn't cried until we got to the senior class 
meeting, when all of Kelly's friends spoke their minds about what they 
were feeling and thinking about this great loss.  The whole time I was 
thinking to myself, "Amy, go up there and say a few words to let Kelly 
know that we all miss her."  Then I thought, "She knows we all miss 
her.  All she wants us to do now is re-evaluate ourselves.  Don't take 
life for granted.  Enjoy every minute, and at the same time, get set 
and accomplish as many goals as possible."  

    Everyone says that now she's in a better place, but the truth is 
the only place I want her to be is here, with all of her friends and 
family.  As selfish as that may sound, that's what I'm wishing for 
right now.  Letting go is the hardest part. Now I just have to look 
forward to seeing her when the good Lord says, "It's time for me to 
go."  I hope she is happy where she is right now and someone's taking 
care of her and watching over her.  

    Kelly's beautiful smile will always remain in my heart. I will 
always remember her and I walking up to Ameristop and blowing one 
hundred dollars of her child support money she got every month from 
her Grandma, Kelly's mentor.  We bough everything from pens to hats to 
tee shirts to water bottles.  We thought we had just won the lottery 
or something.  Back then there was nothing else that we needed to buy. 
Plus, we didn't have a car to go anywhere.  All of these memories 
seem like they just happened yesterday.  I wish it were yesterday, 
when all this mess was impossible.  It still hasn't fully hit me 
that she's no longer with us.  
Another elementary friend of ours, Verna Coleman, spoke before our 
class today.  She said that at first she felt guilty she never went 
and visited Kelly at the hospital.  But then she made a good point.  
She doesn't want to remember Kelly that way becauseeveryone that did 
go visit her said she isn't even the same person.  Real skinny, no 
hair, but sure enough one thing never changed… her warm heart.  I was 
feeling the same as Verna at first, and after she said hat, it made me 
feel a little better.  I'd rather emember the happy times I got to 
share with Kelly.


    She was in Ms. Maupin's class with me as well as Ms.Moore's class, 
back in elementary school when we didn't understand the concept of 
death. Some of us still don't fully grasp the meaning of death because 
we've never dealt with the death of a loved one.  Now, no matter if 
you understand or not, you have to be as strong as possible and pull 
through this because Kelly would want you to.  As the old but wise 
saying goes, "What doesn't kill you makes you stronger."


    Another saying that applies to this situation is "Everything 
happens for a reason."  I am a firm believer of this saying.  Now 
we'll never know why this happened to Kelly so young, or at all for 
that matter, but now all we can do is keep her in our prayers.  She's 
every one of our guardian angels now.  Thank her, love her, and talk 
to her.  She is still with us in spirit.
This may have not been one of the most successful battles with cancer, 
but his sure hit home for a lot of people.  It has taught each and 
every one us a valuable lesson whether it be don't take life for 
granted, love everybody, or accomplish your goals, etc.  

    Kelly, you will always be in my heart.  I will miss you forever.    I still wish you were here with us, but as long as you're in a better place, I'm happy too.  I'm sorry we won't see you at Homecoming or graduation, but we hope you're there in spirit.  I want to congratulate you on all your achievements, and I want to thank you for all your love you've given me. I wish I were as strong of a person as you were, but I guess that's what makes us all different from each other.   In the words of Bone, "I'll see you at the Crossroads."


---
---
---
---